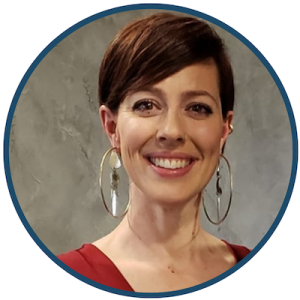 Hey! I'm Alicia Purdy. In this life, I happily operate in the role of being a wife, a mom of 5 kids, an independent journalist and I'm a fitness trainer! But more importantly than any of that, I am a Christian. Why did I bother saying that? Because, before I am anything else, I am a whole-hearted follower of Jesus Christ, a believer who has seen the power of the Word of God in action, and a worshipper with a lifetime of testimonies of the goodness and faithfulness of God.
Writing has always been a form of creative expression for me and my natural wit, along with a skeptic's view of the human condition, and a fierce commitment to following Christ, has left me with no recourse by which to process life's idiosyncrasies other than to write it all down in hopes that someone else will relate, smile a bit and find a moment's respite from their own endless burdens.
While I finds all of life to be interesting enough to write about, if backed into a corner and threatened with spiders I would say my top three favorite things to write about are: The life of faith, deconstructing political theatrics and resigned non-sequitur observations of the world at large.
Independent Journalism
With a Master's degree in Journalism, a Bachelor's degree in Broadcasting and nearly two decades of independent work in the field, Alicia Purdy is a seasoned journalist with a broad array of knowledge and experience that she brings to the table. While she is adept at all forms of media, she has a love for radio broadcasting and the challenges it presents to interest and engage people apart from what their eyes can see.
In her early days, Alicia decided to build her journalism career as a freelancer because she saw too many other journalists silenced and fall victim to the pressure of conformity from mainstream media and their advertisers, as well as editors with an agenda
She firmly believes in fighting for the protections of the First Amendment, and in the role of the press to have access to their government, to hold government accountable and the responsibility to provide factual, neutrally-presented information to the public.
Political Campaigns
In 2021, Alicia launched her campaign for Mayor of Albany, NY. She ran on both the Conservative and Republican lines in a city that had not seen a party change in 100 years. After waging a fierce, energetic and aggressive grassroots campaign against a leftist, two-term incumbent and two additional candidates, Alicia made history earning the highest number of votes for a Republican mayoral candidate in the city of Albany. She ultimately took second place following the incumbent's win of a third term.
Alicia proudly managed her own campaign, made no political promises to any party and drew the support from Democrats across her city with the message of "The People's Mayor", putting people over politics. Although she was a complete unknown in the political world, her campaign was fully staffed with dedicated volunteers across political parties and perspectives, and she consistently made headlines in Albany for challenging the status quo, pushing hard against the corruption of the incumbent and demanding accountability.